Hospitality
At Le Belge, we collaborate with local growers, chefs and vintners to infuse our small-batch Belgian chocolates with the gifts of Napa's unrivaled terroir. Our unique indulgences embody our deep reverence for tradition, our abiding connection to the land, and our passion for inventive surprise. As Napa Valley's premier boutique chocolatier, we are devoted to crafting exquisite chocolate experiences you won't find anywhere else on earth.
Our Services
Le Belge tailors unforgettable co-branded amenities and experiences for your guests. Select from our awarded recipes and bring your unique vision to life.

Luxury Amenities 
Wine Tasting Rooms & Events
Corporate & VIP Gifting
Special Occasions and Events
Specialty Retail
Turndown Neapolitans
Our signature format for delighting your guests in a few sumptuous bites. Individually wrapped to create an indulgent surprise that can be enjoyed:
Truffle Amenities
Our small-batch truffles turn ordinary moments into extraordinary experiences. These hand curated personal assortments make the perfect surprise:
Arrival Gift
Turndown Service
Farewell Amenity
View Brochure
VIP Gifting
Make an indelible impression on your most esteemed guests and clients with our stunning hand-packed gift formats. Our largest luxury assortments in our boldest and most personal presentations.
View Brochure
Bespoke Wine Pairing 
We collaborate with some of the world's most esteemed wineries to create unique and exciting pairing experiences. Trust our purpose-made Belgian chocolates to enhance your finest varietals and add exceptional value to the tasting experience.
View Brochure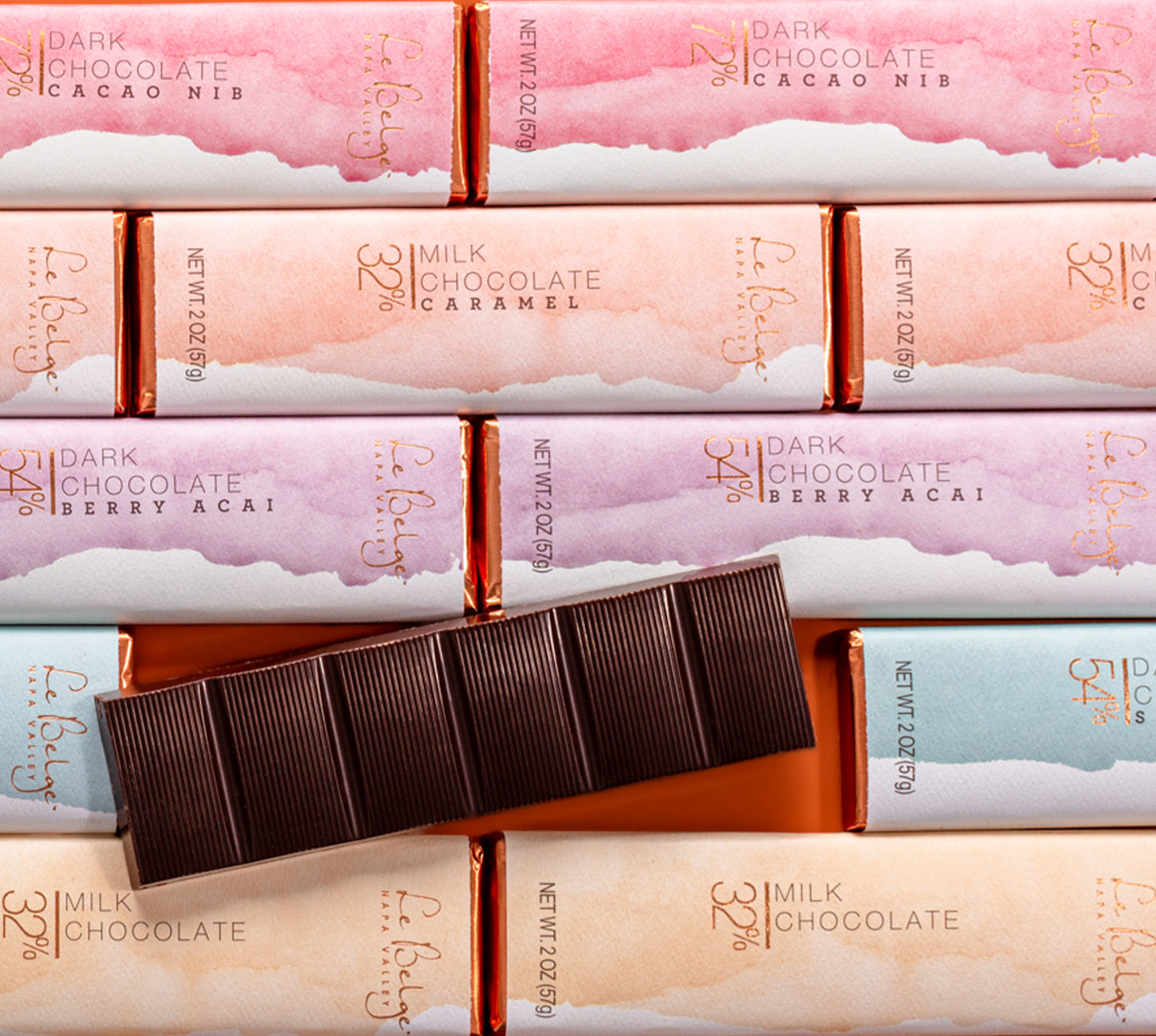 Artisan Chocolate Bars
Upgrade your hotel's minibar or amenity offerings with our exceptional range of chocolate bars, designed to impress your guests and leave them wanting more.
An enchanting addition to your retail selection at your hotel and resort gift shop, our exclusive range of handcrafted, premium chocolate bars, will provide for an exquisite and unique offering for the discerning shopper.
View Brochure
Small-Batch Bulk Truffles & Neopolitans
For the chef who loves to create delicious desserts and the housekeeper who loves to create a memorable experience, our bulk truffles are perfect for adding that finishing touch
Let's Talk

(707) 258-9200

Email Us

info@lebelgechocolatier.com

Visit Us

761 Skyway Court, Napa, CA 94558